Types of project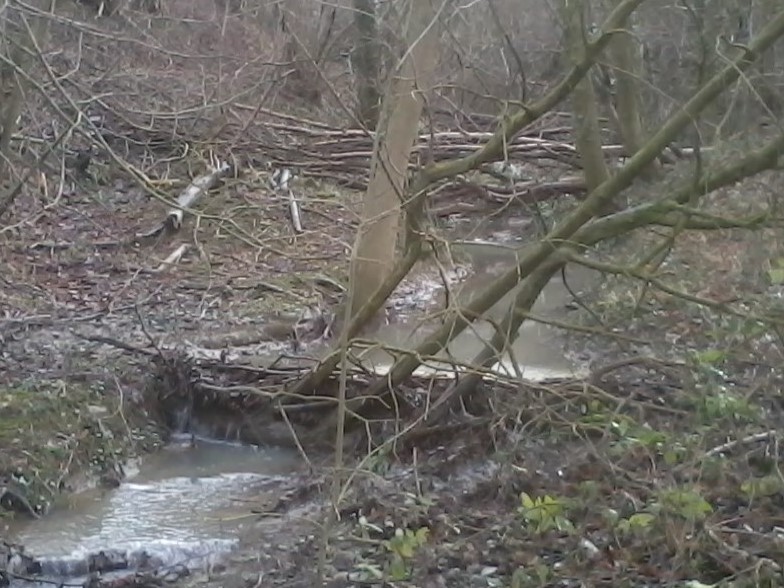 Natural flood management
Natural flood management (NFM) is the process of managing the land to reduce flood risk. Rather than introducing flood protection where the risk is highest, we can introduce lots of smaller measures to hold water higher up the catchment in areas that can cope with and may benefit from the additional water. If well designed, these interventions may also improve water quality and create new wetland habitat.
These opportunities are often of a scale that local communities and volunteer groups can lead and construct with support from landowners and governement. Larger schemes, or the design of the overall pattern of NFM measures may require input from professional water engineers.
Wetland Engineering has assisted with the design of offline ponds and infiltration basins in the Ribble catchment in Northern England, and Geoff has been "hands on" with his local "Slow the Flow" group and Rivers Trust building leaky dams and conducting educational events relating to rivers and flooding.
Natural Flood Management Handbook

Farm Wetlands
Farmers know that whenever there is a rain storm, soils and animal waste can wash off farms and get carried into water courses. This is bad for the land, as it is a waste of precious soil and nutrients, and it's bad for the waterways, as that same nutrient can rob the water of its oxygen and light and change its chemistry and biology..
Farm wetlands can help to trap this sediment, creating a "win / win" in that the nutrient can be reclaimed from the wetland area by digging it out intermittently, and the polluting effect of the sediment and dissolved nutrients is avoided.
Catchment Sensitive Farming developed a protocol for Farm Wetlands in 2014, with the Wildfowl and Wetlands trust. Wetland Engineering is currently active with a number of farm wetland schemes in the north of England, and Geoff has delivered training on farm wetlands for the Campaign for the Farmed Environment.
Resources
Constructed Farm Wetland Guide - Wildfowl and Wetlands Trust.