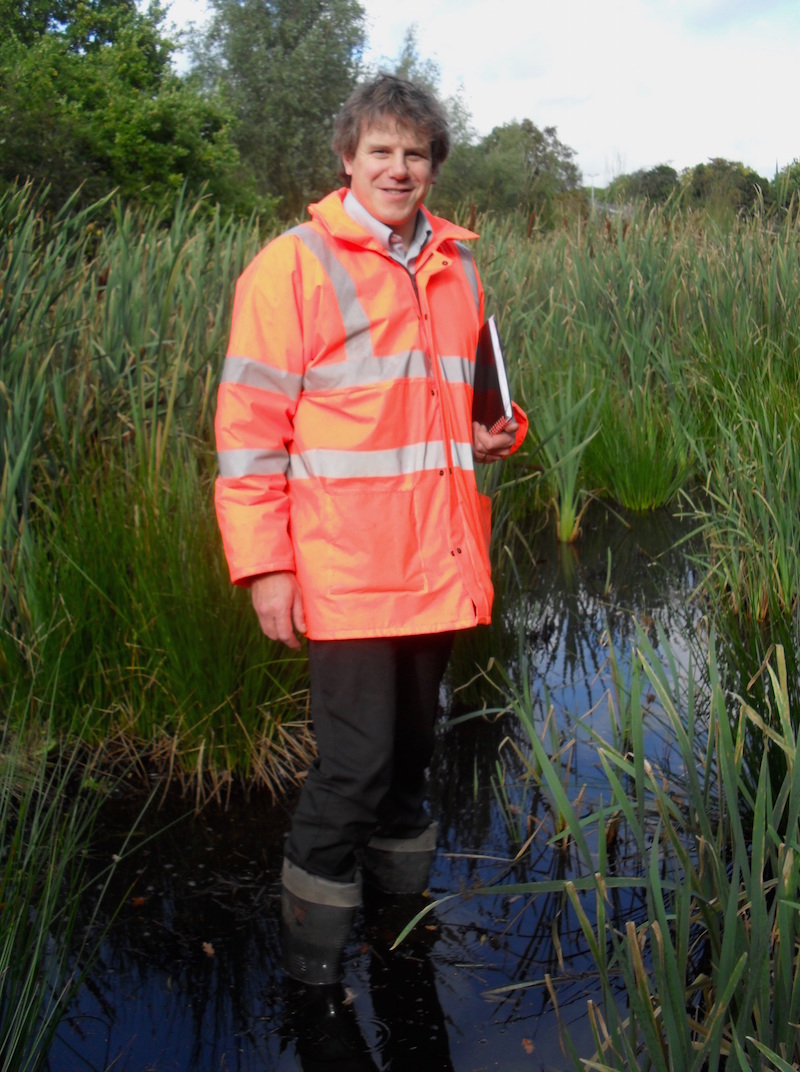 I'm Geoff Sweaney and Wetland Engineering is my company
I design wetlands in and amongst projects for local conservation charities, chairing the Constructed Wetland Association, looking after my 3 boys, a bit of amateur brewing and caring for an elderly VW camper. Sometimes I work as Wetland Engineering, sometimes I work as an associate to larger consultancy companies.
I have been involved with wetlands and wildlife my whole career. My first job in 1993 was looking after a huge reed bed treating effluent from ICI's Billingham chemical works. I have worked for a few engineering consultancies large and small over the last 24 years, ending up as a Technology Leader for the engineering giant ch2m. I'm currently chairman of the Constructed Wetland Association.
I have been lucky to learn from some enormously knowledgeable people and some amazing projects along the way, so I feel like I really know my stuff these days. You can download my CV here if you're interested…
My favourite projects have been the ones in which I've really felt like I'm breaking new ground. A project to test new ways of treating highly concentrated "pot-ale" effluent from a distillery using a type of fungus was great fun. I also enjoyed a project for UK Water Industry Research looking at how dozens of wetlands had performed for the UK water companies. Perhaps my biggest professional adventure though has been setting up Wetland Engineering, and trusting that there are enough people out there that value what I can do with wetlands… wish me luck!