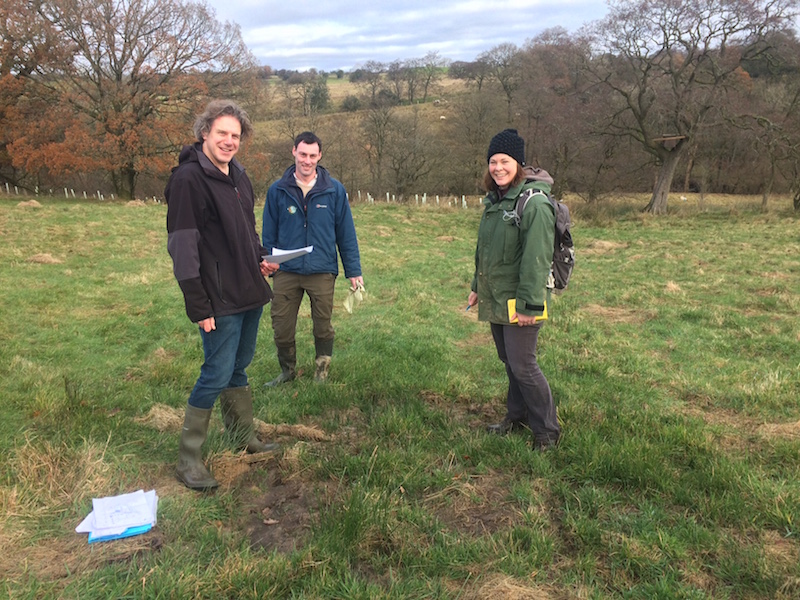 Ribble Life Wetlands
The Ribble Rivers Trust are creating lots of wetlands in Lancashire as a part of their "Ribble Life Together" project, and commissioned Wetland Engineering to design the more involved schemes. The Trust are always keen to get the maximum benefits from their projects, for communities, people and the natural environment.
One site is on the hills above Accrington, and needed to achieve the following aims.
"slow the flow" of water from small streams and tributaries into the main river (so reduce flood risk)
Improve the quality of water in runoff by removing sediment and reducing erosion;
Create good quality habitat to benefit wildlife
Create an educational opportunity one of the wetlands will be designed with a viewing platform to allow visits from schoolchildren.
It was set on a stream in which peak flows have increased greatly owing to a new drainage scheme higher up the catchment, so there was a pressing need to attenuate the flow to reduce local flooding, The Lancashire Wildlife trust also had an interest in the site, and influenced the choice of wetland plants to creats an ecosystem complimentary to the local setting.
Geoff designed a sequence of three wetlands to achieve the project aims. The first wetland is a basin that operates without standing water most of the time, filling up only during heavy rainfall to moderate the peak flows. It is planted with native alder and willow species which will help to absorb peak flows and encourage infiltration into the clay soils. The second wetland removes residual sediment from the run-off, to improve the water quality. The third "showcase" wetland is designed for biodiversity and educational visits, planted with a community of wetland plants and fitted with a dipping and viewing platform.
Another site in the Forest of Bowland was set on famland that was being managed specifically to improve the natural ecosystems. The owner kindly agreed that the Trust could use the site to evaluate the effectiveness of Natural Flood Management (NFM) initiatives, Geoff designed some ponds for amphibian habitat, and some "off-line" ponds to slow the flow along a ditch what had been severely eroding soils during high flow events.